Experience Real Estate was founded to provide sellers with unsurpassed, results driven by customized service.
We are a training based company made up of associates dedicated to continually furthering their education and fine tuning their skill base. Better trained agents provide a customer approach and give you the results you deserve.
Strategy Has Never Been More Important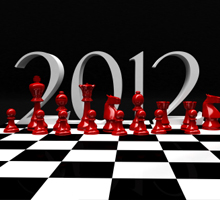 Consultative approach
Understanding that time is of the essence
Creative resale and new construction programs
Strategically aligned with lenders, attorneys, inspectors and more
Short sale specialists
Highly trained negotiators
Why Choose Experience Real Estate?
Business built on not accepting the status quo
Participative stance on management
Non competing Broker/Owner acts as full time consultant to your agent
We set the bar high when hiring associates
Dedicated ties to our community
Ownership with over 37 years experience
Don't you deserve the best experience when selling your home?
Contacting us is the first step in enjoying a better selling experience with Experience Real Estate.
Call us at 401.286.8011 -or- E-mail Us